We have accomplished a lot with our CleanBC plan. But the scale of the climate emergency we are living through demands that we act with even greater urgency. That's why we are scaling up measures that are working and introducing new ideas so we can meet our ambitious climate targets.
B.C. Government's role
The Province's main role is to develop programs and set policies. We also give funding and provide support to our partners.
We partner with:
CleanBC strategies
B.C. is a leader in taking strong action to protect and preserve our environment. We continue to set ambitious targets and introduce new ideas to address climate change. We've gotten input on our approach from people throughout the province, including Indigenous leaders and climate experts.
We used that feedback to set two strategies:
CleanBC Roadmap to 2030 builds on the original 2018 CleanBC plan [5MB PDF] and includes stronger measures to meet B.C.'s 2030 greenhouse gas reduction target.
The B.C. government publishes a report each year outlining progress on climate action. Review B.C.'s latest Climate Change Accountability report [8.47MB PDF].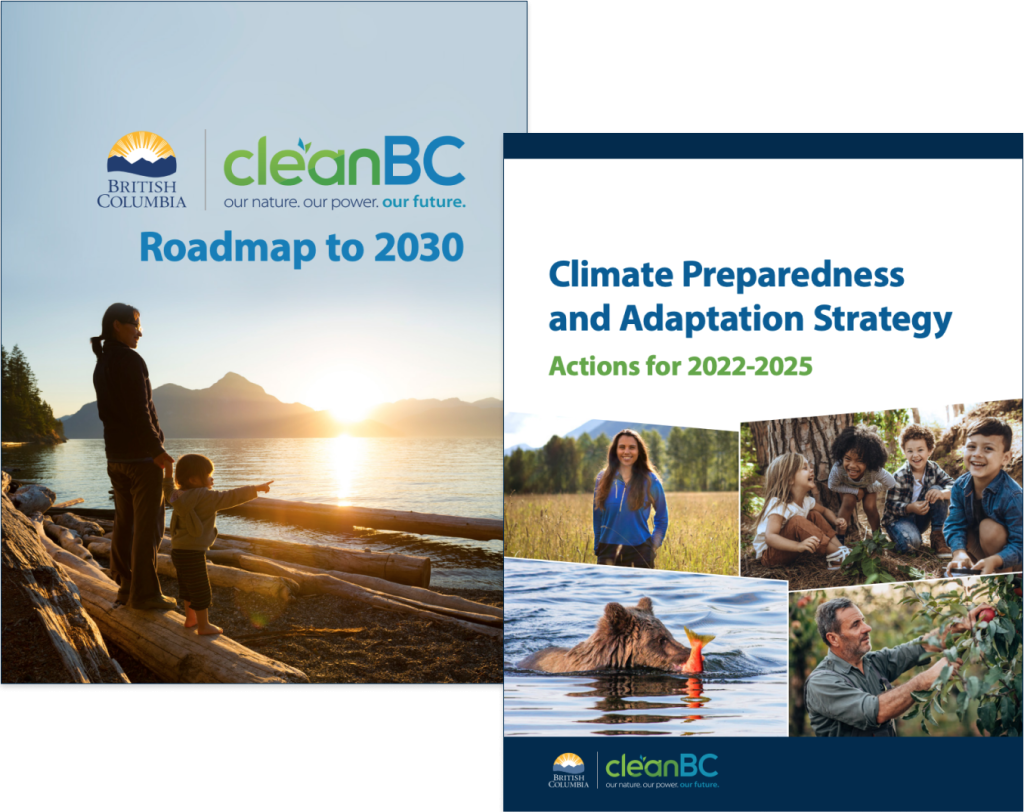 B.C. Government's actions
We're working to slow climate change and address its impacts in many parts of life. Some actions fit under more than one category. To see actions that belong to multiple categories, click more than one button.
Loading…
CleanBC programs can help you take action
Explore how you can reduce your impact on the environment